Humans: Series 2 UK Air Date Confirmed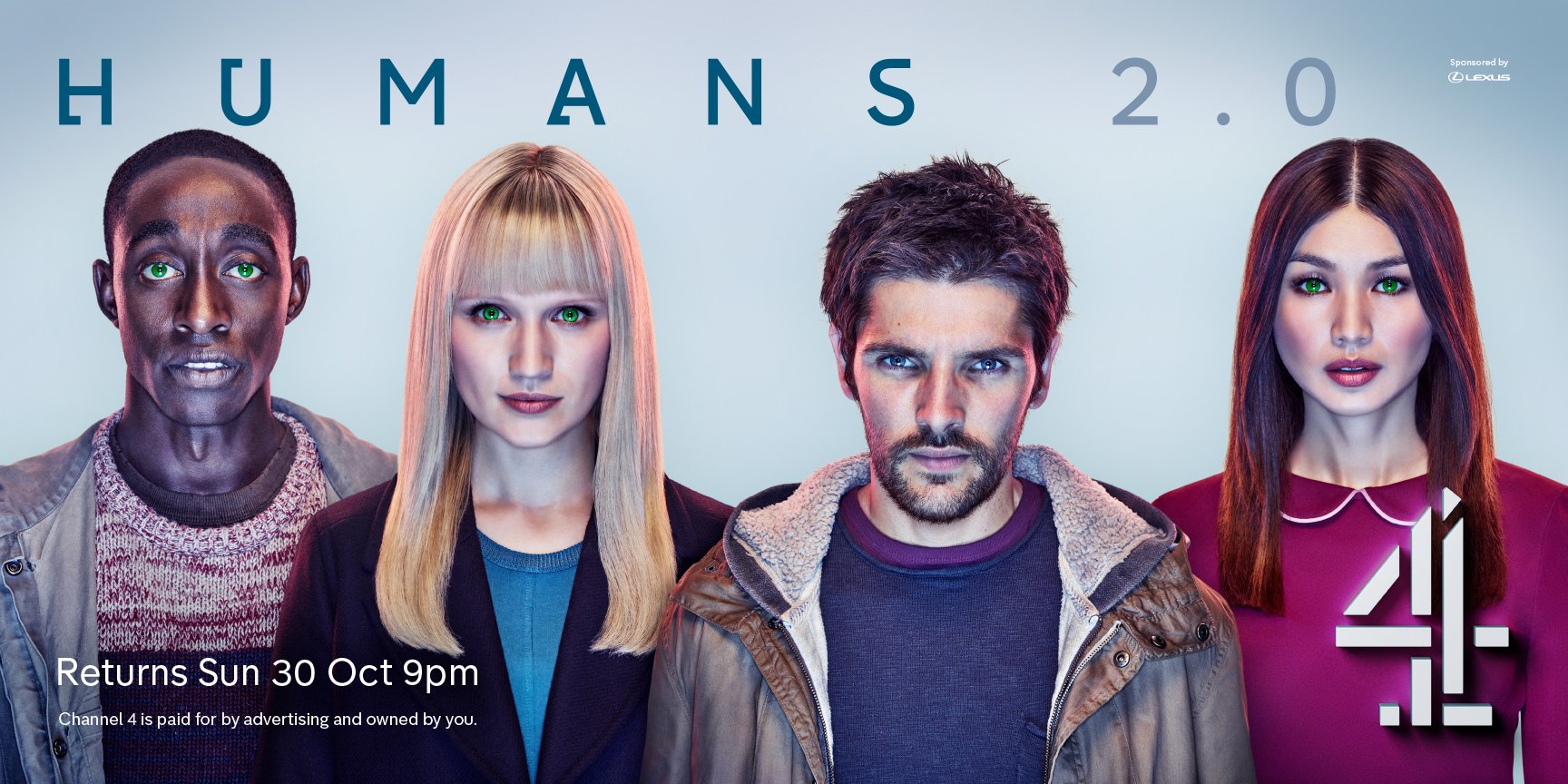 Announced today by Channel 4, Series 2 of Humans will air in the UK Sunday 30 October at 9pm.
Several months on from the events of series one, Niska (Berrington) is still at large and in possession of the consciousness code. Her synth family, Mia (Chan), Leo (Morgan) and Max (Jeremiah), unaware of her location, are each trying to find their place in the world while Joe (Goodman-Hill) and Laura (Parkinson) attempt to mend their marriage.
As unconfirmed reports of synths behaving inexplicably surface, the ripple effects of one simple yet seismic decision sees the past return dramatically and surprisingly to the door of the Hawkins house. Joe, Laura and the entire family are faced with a difficult choice that will put the family under an intense spotlight.
In the US, Milo Khoury (Marshall Allman), a young Silicon Valley billionaire, founder and CEO of a leading technology company is pioneering new research. But he needs help and attempts to recruit Dr Athena Morrow (Carrie-Anne Moss) – the country's pre-eminent Artificial Intelligence expert. Suspicious of his motives and focussed on her own work Morrow is single-minded in her drive to create a new kind of machine consciousness.
As an emerging form of intelligent life – the synths – and an established one – humanity – fight for their places in the world, a thrilling multi-stranded narrative evolves which continues to ask: who has the right to determine what it means to be alive?